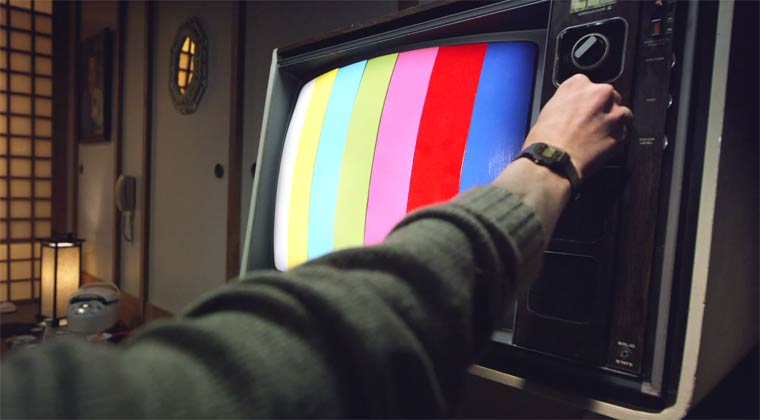 Mit alltäglichen Gegenständen und vertauschten Bildern schaffen es die Filmemacher, dem Publikum bei ihren Experimenten völlig unerwartete Ergebnisse zu zeigen. Man sagt, das Geheimnis für ein glückliches Leben sei, immer mit Begeisterung durch die Welt zu gehen. Dafür gibt es diesen Film!
Terri Timely
USA 2015, 4', Experimentalfilm, ohne Dialoge
Northern California natives Ian Kibbey and Corey Creasey met while studying at the University of California, Berkeley. Since 2003 the two have worked together under the moniker Terri Timely to create short films, music videos and commercials with unique visual style. Early works like their music videos for artists Joanna Newsom, St. Vincent and Modest Mouse helped the team hone a style that continues to inform their work, drawing on offbeat humor to atypical narratives.
2012 Mark Landis – Father Philantropy
2009 Synesthesia
2007 Children are a Gift