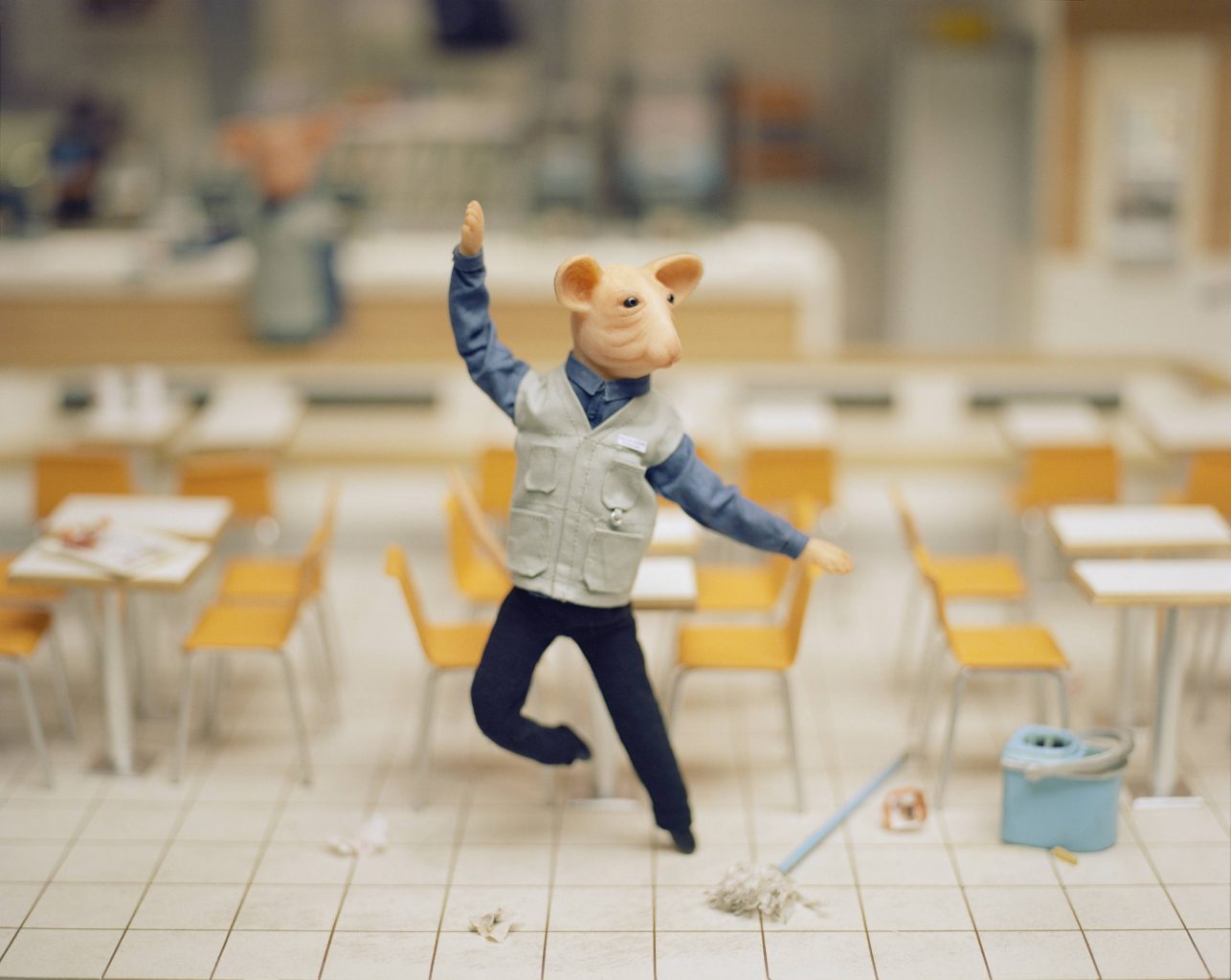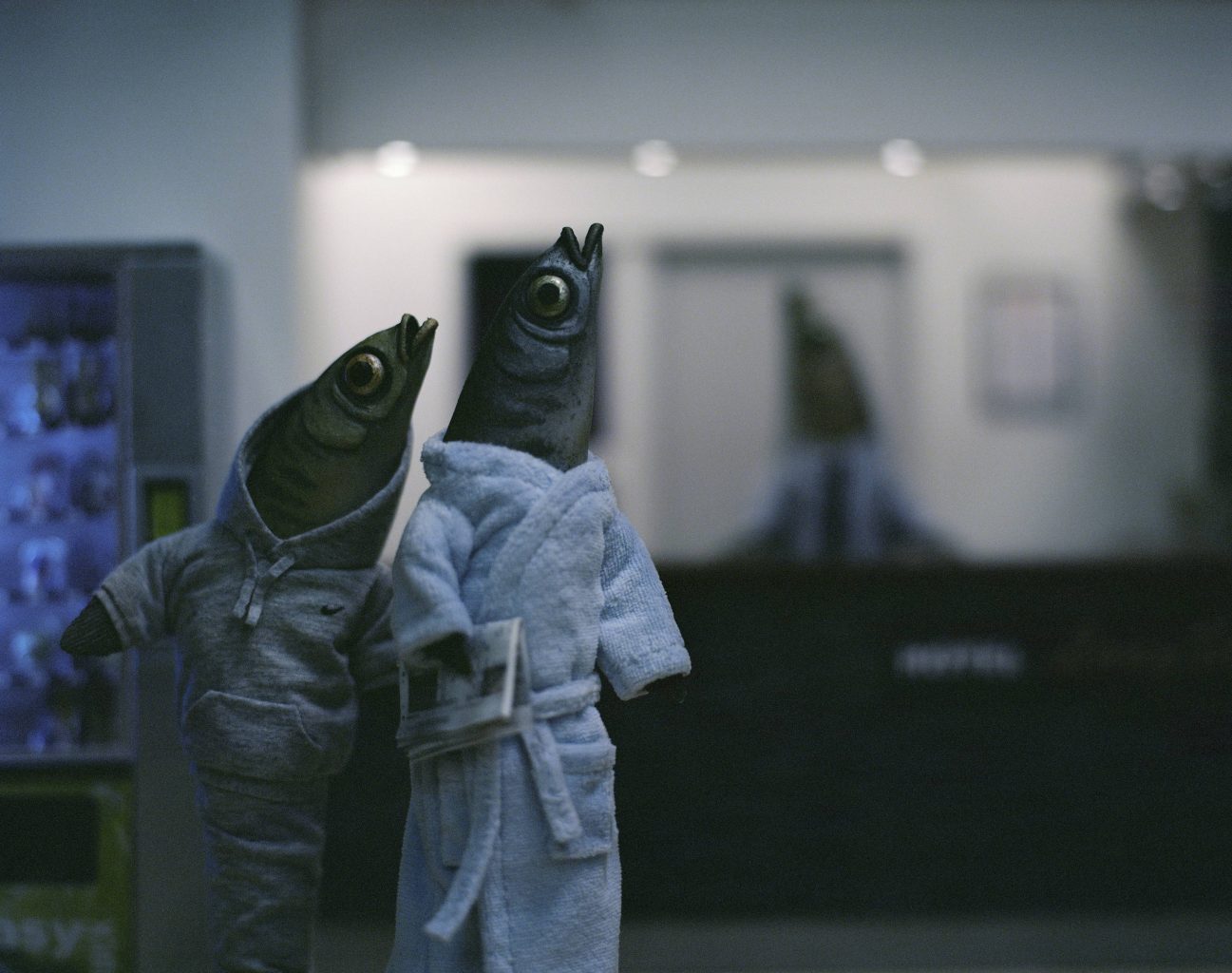 Ein düs­te­res Musi­cal in einem Shop­ping-Cen­ter neben der Auto­bahn. Die Ange­stell­ten der ver­schie­de­nen Läden, als Tie­re gezeigt, stel­len sich der Lan­ge­wei­le und Exis­tenz­angst, indem sie fröh­li­che Musi­cal-Num­mern spie­len. Die Apo­ka­lyp­se ist ein ver­füh­re­ri­scher Befreier.
Niki Lind­roth von Bahr
Schwe­den 2017, 14', Ani­ma­ti­ons­film, Schwe­disch mit Eng­li­schen UT
Pro­duk­ti­on: Mala­de, Kal­le Wettre
Niki Lind­roth von Bahr is an artist and ani­ma­ti­on direc­tor based in Stock­holm, Swe­den. She recei­ved her mas­ter degree in fine art at the Roy­al Insti­tu­te of Art in Stock­holm, spring 2016 and is repre­sen­ted by the Swe­dish gal­lery Ste­ne Projects.
Nikis films Bath House (2014) and Tord and Tord (2010) have been scree­ned at fes­ti­vals around the world, such as Ber­li­na­le, Sun­dance, AFI and Annecy.