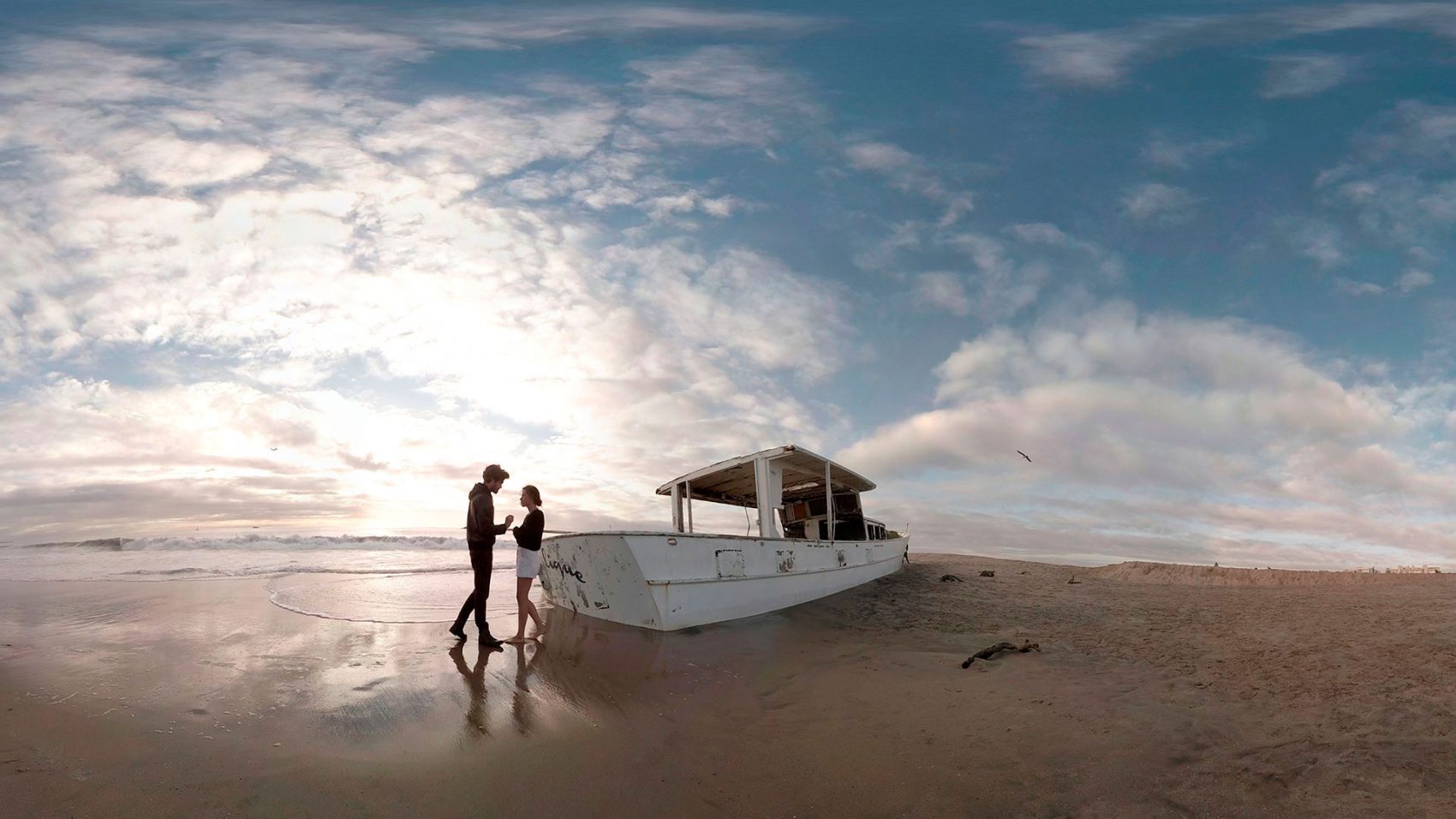 New Wave' is a VR experience that follows a couple's romantic trip to the beach that gets interrupted by their twisted and hidden inner fantasies. Using head-tracking technology, the VR user chooses who to listen to.
Twinning the voiceover and 3D sound design to draw your attention with POV cinematography, the experience simulates the sense of occupying someone else's consciousness.
Samir Mallal & Aron Hjartarson
USA 2015, 2', 360° Spielfilm, Englisch ohne UT
Produktion: Spoke, Here Be Dragons
Kamera: Aron Hjartarson
Buch: Samir Mallal
Schnitt: Samir Mallal
Musik: Atli Örvarsson
Ton: Amos Hertzman
Samir Mallal's interest in VR is to explore how presence and narrative intersect to create new storytelling experiences. His short, New Wave, is the first VR film to use interactive voiceover.
Samir's work has won a Cannes Gold Lion, a Gold Clio, a Webby, a D&AD and been nominated for the Grand Jury Prize at Sundance. His documentary films have exhibited at major festivals and institutions around the world.