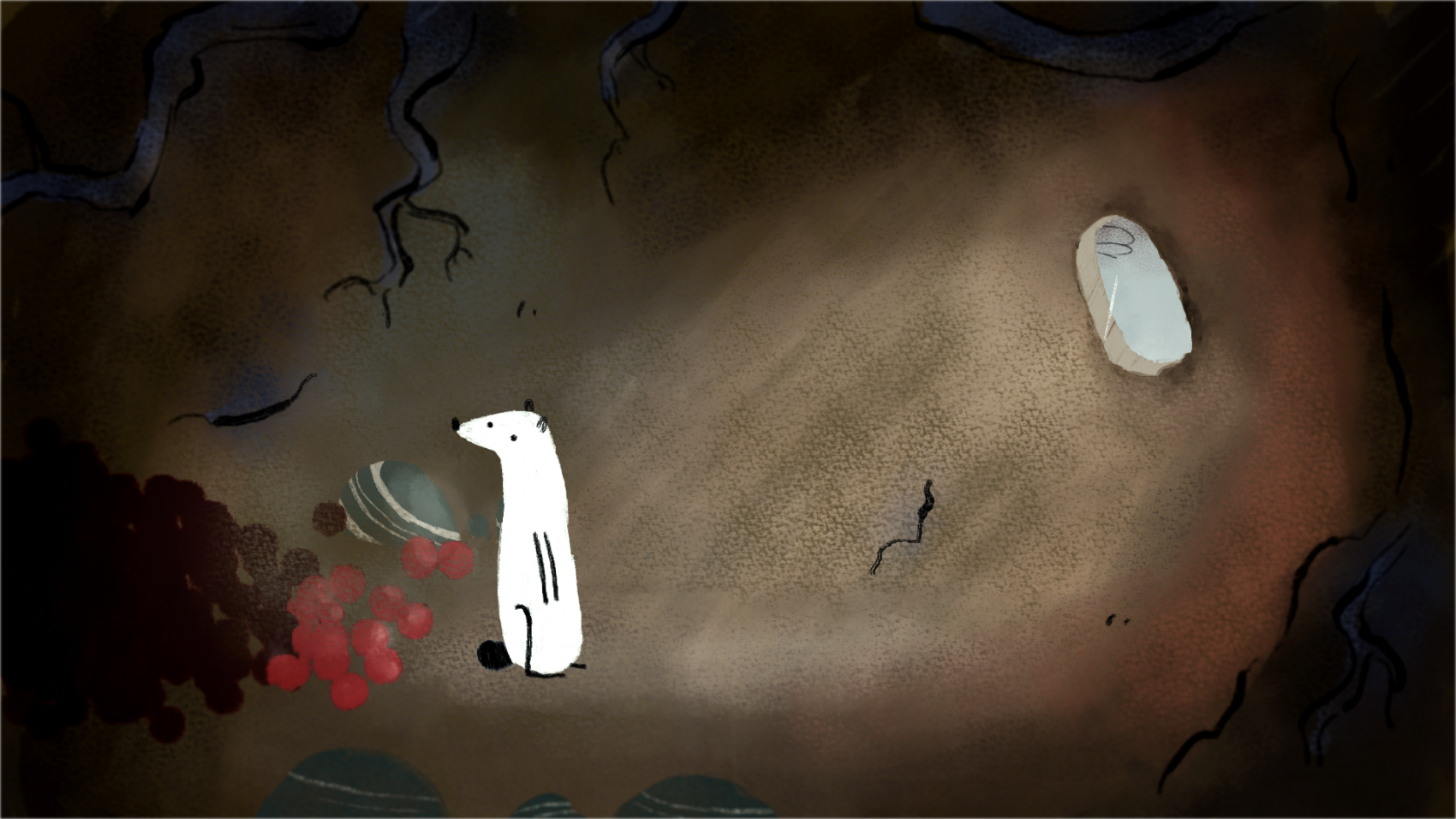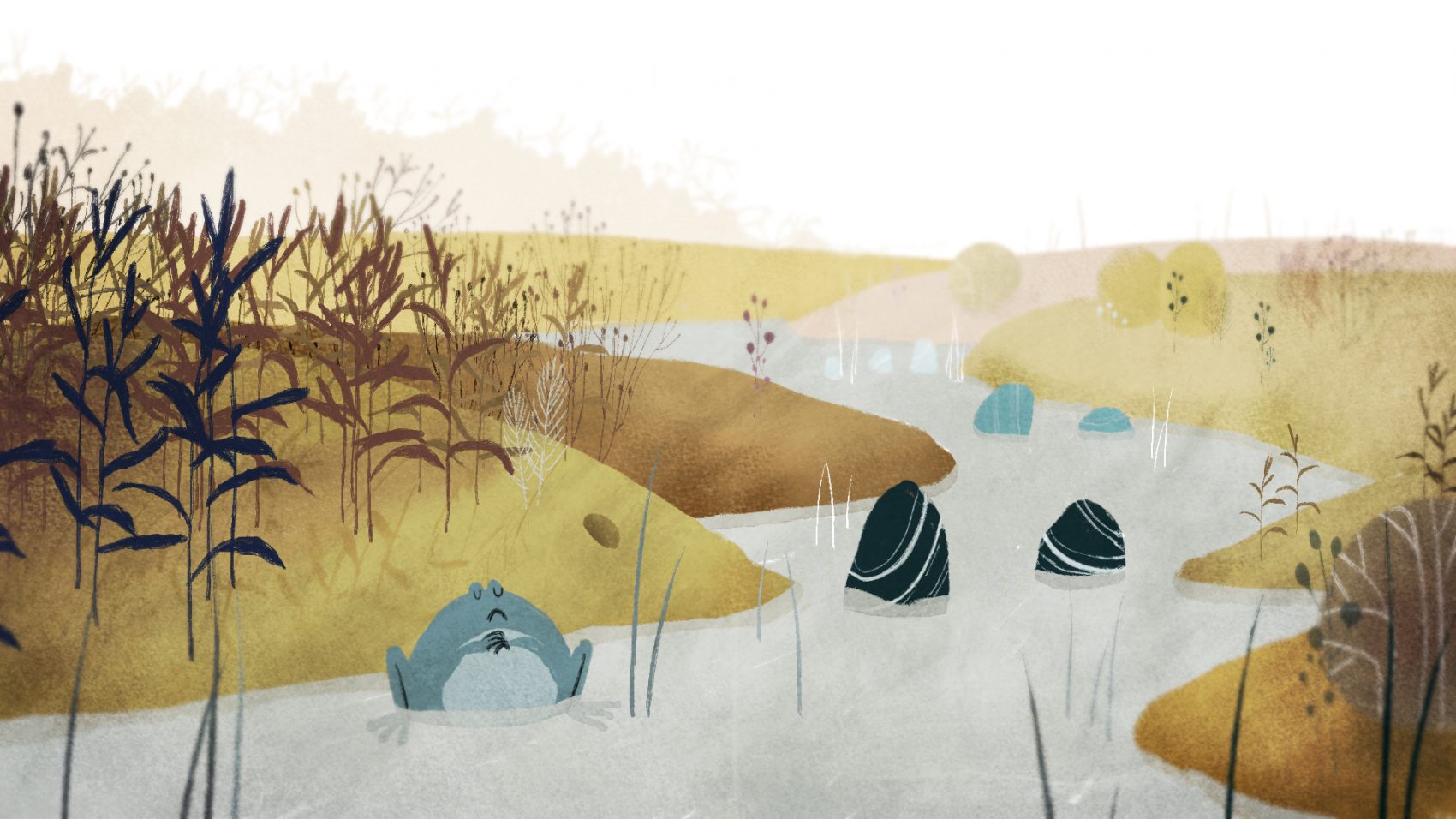 An einem Flussufer hat der Herbst angefangen. Einige kleine Tiere sind mit der Vorbereitung für den langen Winter beschäftigt.
Marjolaine Perreten

Frankreich 2015, 4', Animationsfilm, ohne Dialoge
Montage: Myriam Copier
Musik: Serge Besset
Ton: Marie Moulin
Born in 1990 in Lausanne (Switzerland), Marjolaine Perreten studied multimedia design at ERACOM (Switzerland) from 2009 to 2012. After working at Nadasdy Film (Geneva, Switzerland), for animation director Marcel Barelli («Gypaetus Helveticus», «Vigia»), she directed «Balloon Birds», which was selected in more than 60 festivals. In 2013, she was admitted to La Poudrière (Valence, France), where she directed «Novembre», her graduation film.
2014 Super Grand
2013 Balloon Birds