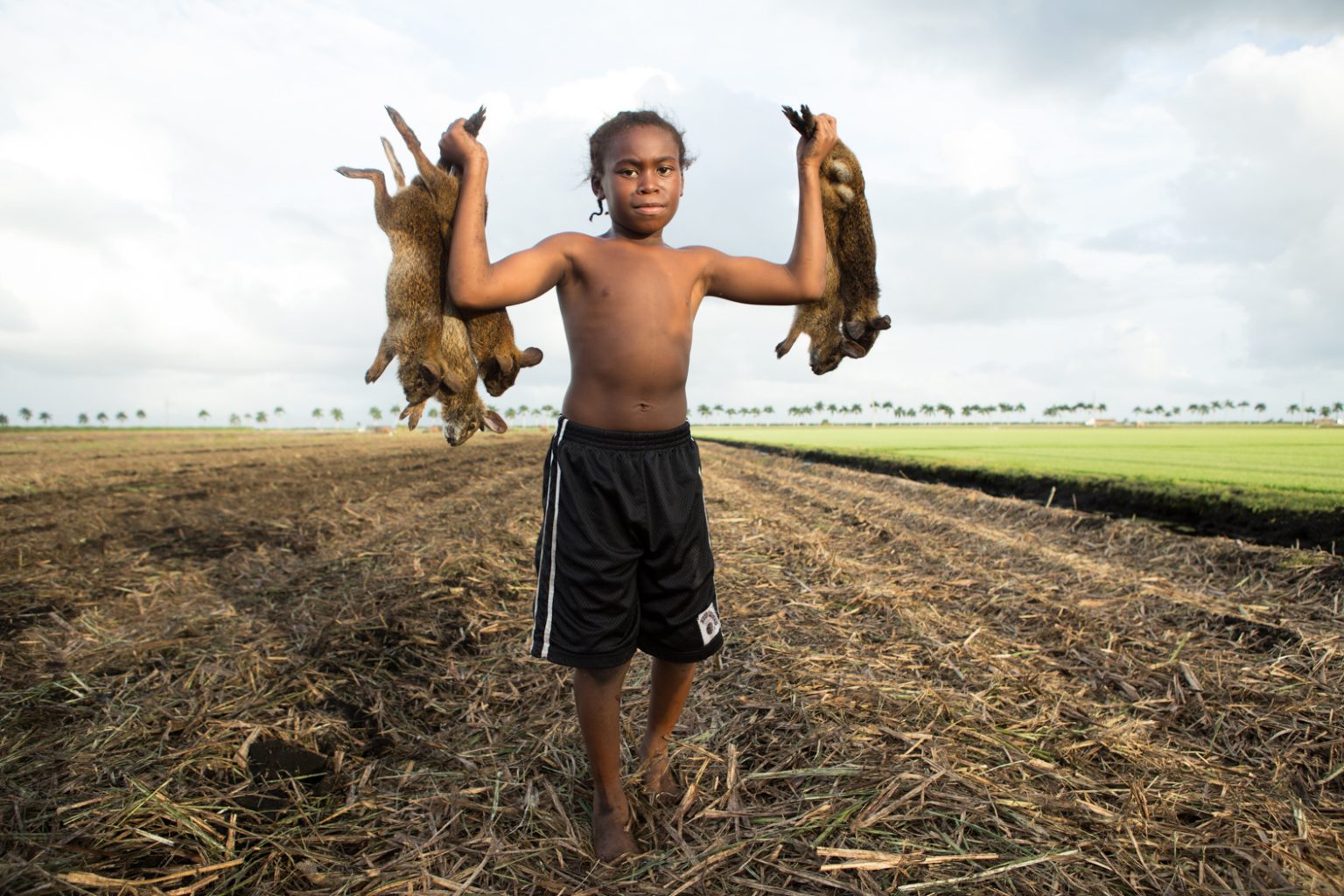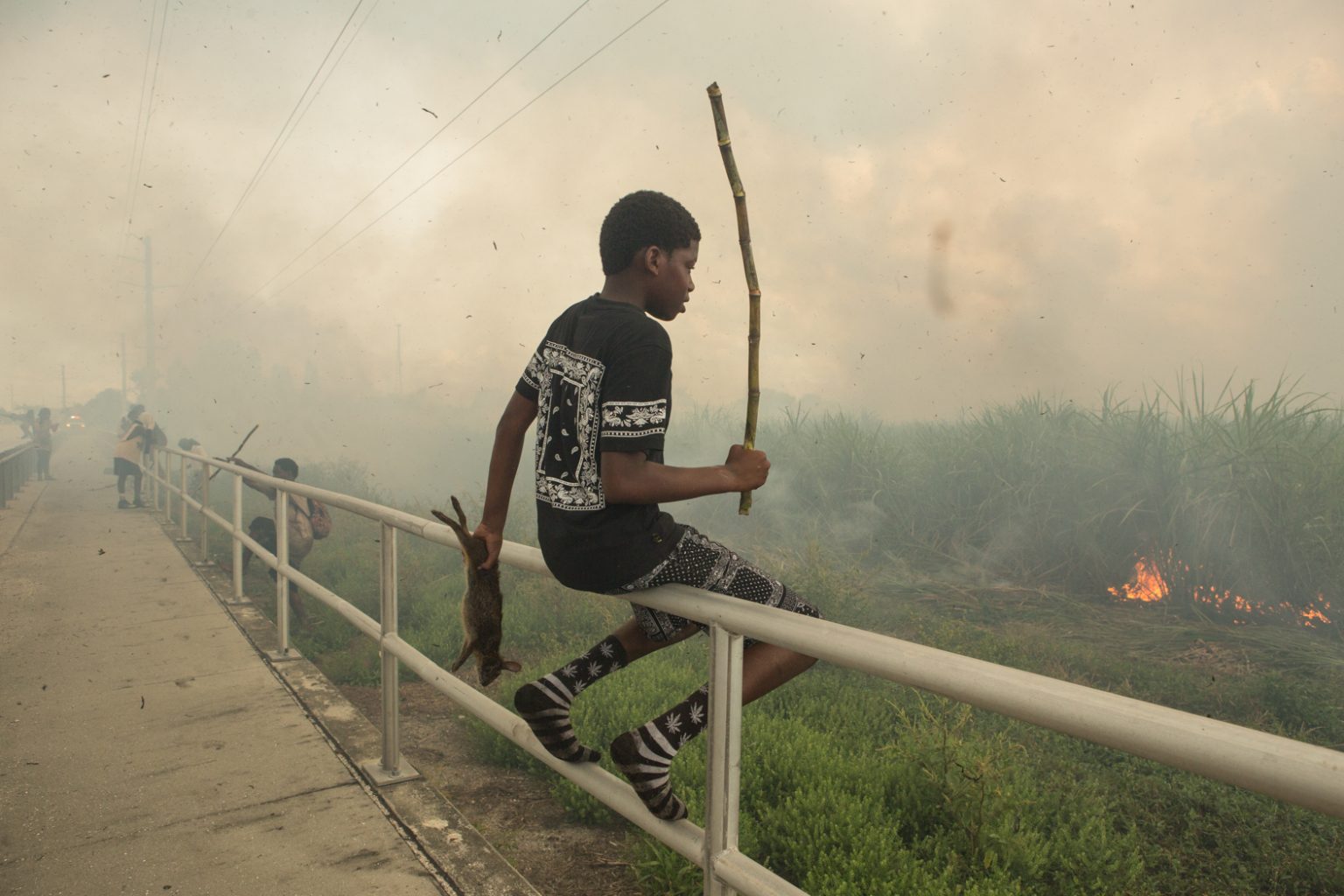 In Flo­ri­das Ever­glades ist die Kanin­chen­jagd schon lan­ge ein Initia­ti­ons­ri­tus für jun­ge Män­ner. »The Rab­bit Hunt« folgt dem sieb­zehn­jäh­ri­gen Chris und sei­ner Fami­lie, wie sie in den Fel­dern der größ­ten Zucker­rohr­plan­ta­gen der USA auf die Jagd gehen. Als Sport und zur Ange­be­rei, aber auch als Nah­rungs- und Ein­kom­mens­quel­le – bei der Kanin­chen­jagd ler­nen die Jungs das Jagen, Ver­ar­bei­ten, Ver­mark­ten und Ver­kau­fen des täg­li­chen Fangs.
Patrick Bres­nan
USA 2017, 12', Doku­men­tar­film, Eng­lisch mit eng­li­schen UT, NRW-Premiere
Patrick Bres­nan is a visu­al artist and film­ma­ker. He recei­ved his for­mal edu­ca­ti­on working for nota­ble Mis­si­on School artists Cla­re Rojas and Bar­ry McGee (TWIST). His short docu­men­ta­ry THE SEND-OFF pre­mie­red at Sun­dance '16 and recei­ved awards at SXSW, SFIFF and AFI FEST. That year, he and his part­ner Ive­te Lucas were named to Film­ma­ker Magazine's 25 New Faces of Inde­pen­dent Film. THE RAB­BIT HUNT, also a short docu­men­ta­ry, will pre­mie­re in the US at Sun­dance '17 and Inter­na­tio­nal­ly at the Ber­li­na­le Shorts Com­pe­ti­ti­on. He is curr­ent­ly direc­ting a fea­ture docu­men­ta­ry titled SENI­OR YEAR, which takes place in the Flo­ri­da Ever­glades. Patrick holds a mas­ters degree in Sus­taina­bi­li­ty from the Uni­ver­si­ty of Texas.