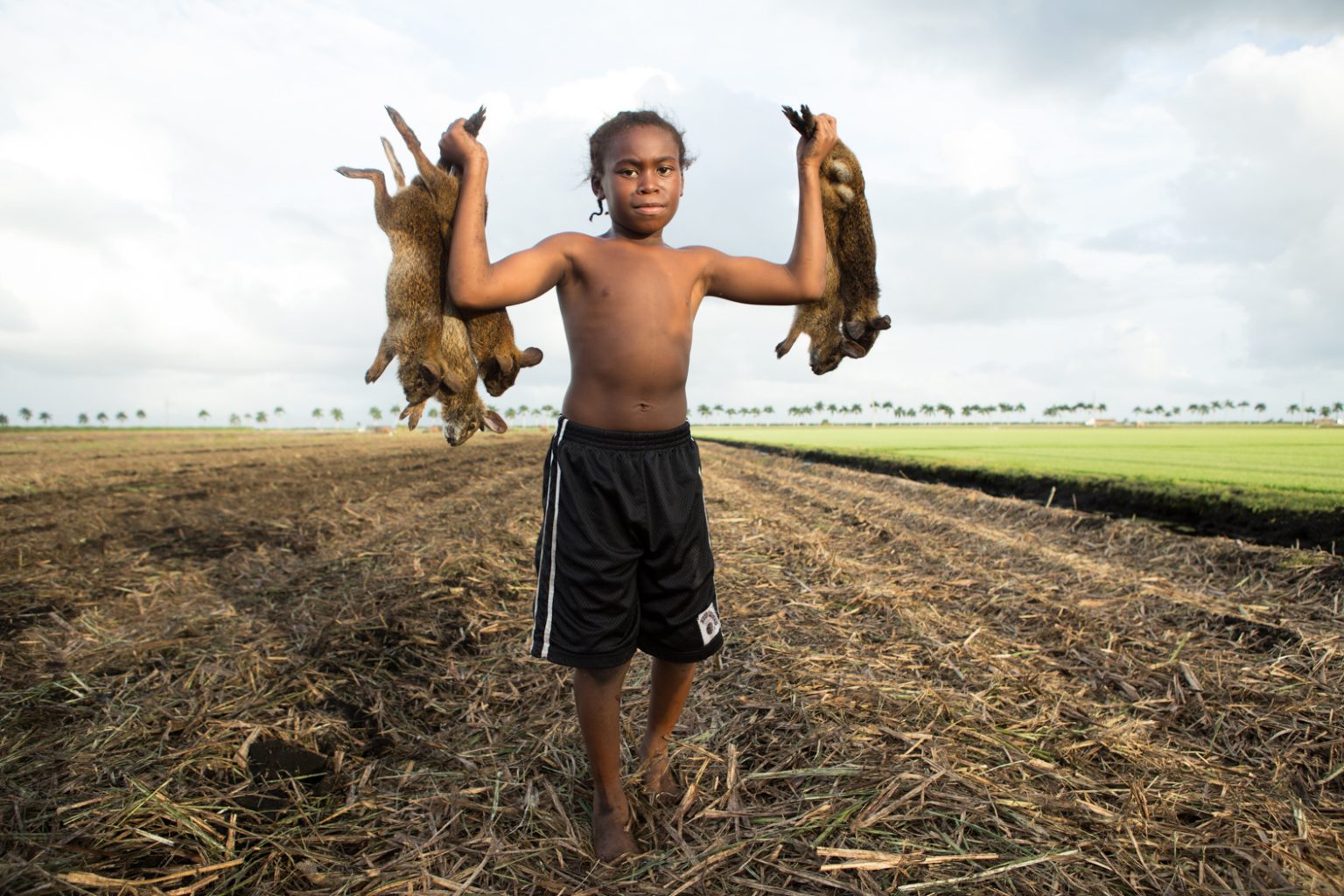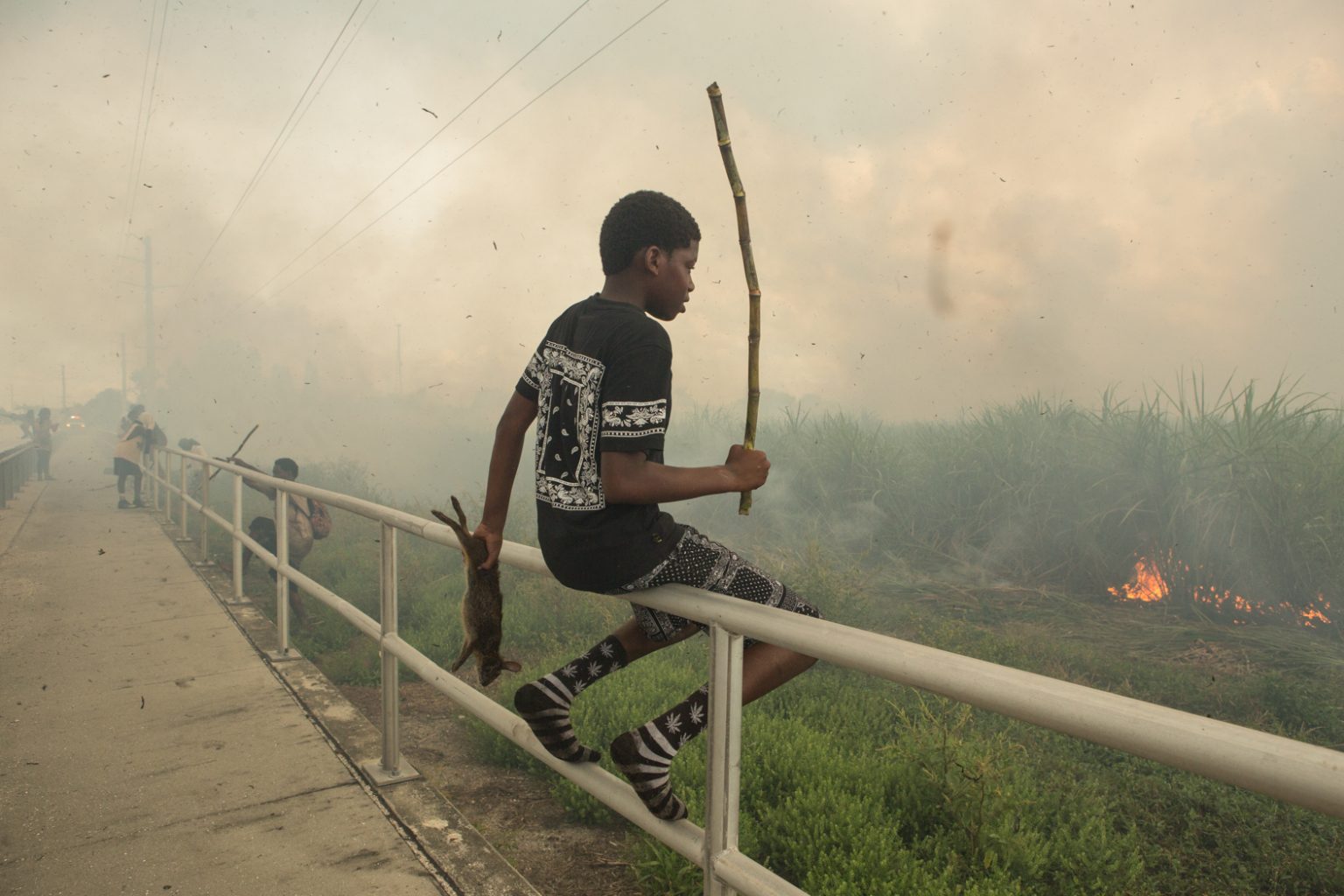 In Floridas Everglades ist die Kaninchenjagd schon lange ein Initiationsritus für junge Männer. »The Rabbit Hunt« folgt dem siebzehnjährigen Chris und seiner Familie, wie sie in den Feldern der größten Zuckerrohrplantagen der USA auf die Jagd gehen. Als Sport und zur Angeberei, aber auch als Nahrungs- und Einkommensquelle – bei der Kaninchenjagd lernen die Jungs das Jagen, Verarbeiten, Vermarkten und Verkaufen des täglichen Fangs.
Patrick Bresnan
USA 2017, 12', Dokumentarfilm, Englisch mit englischen UT, NRW-Premiere
Patrick Bresnan is a visual artist and filmmaker. He received his formal education working for notable Mission School artists Clare Rojas and Barry McGee (TWIST). His short documentary THE SEND-OFF premiered at Sundance '16 and received awards at SXSW, SFIFF and AFI FEST. That year, he and his partner Ivete Lucas were named to Filmmaker Magazine's 25 New Faces of Independent Film. THE RABBIT HUNT, also a short documentary, will premiere in the US at Sundance '17 and Internationally at the Berlinale Shorts Competition. He is currently directing a feature documentary titled SENIOR YEAR, which takes place in the Florida Everglades. Patrick holds a masters degree in Sustainability from the University of Texas.