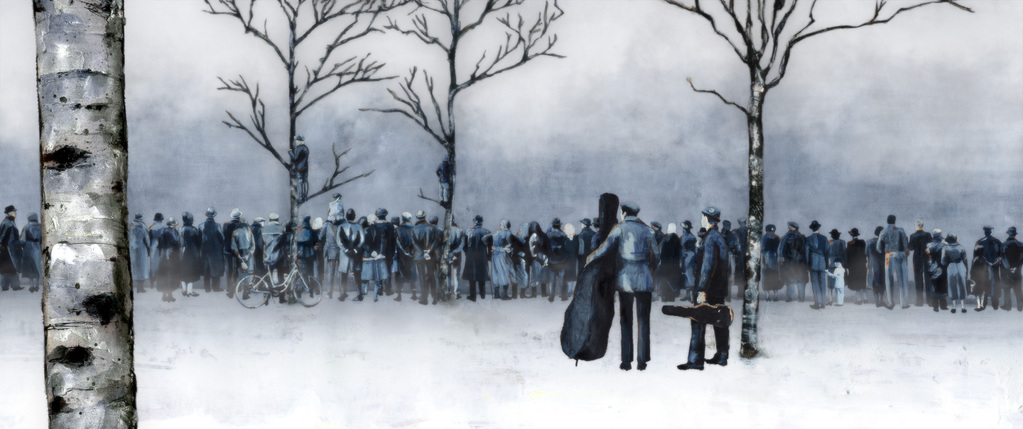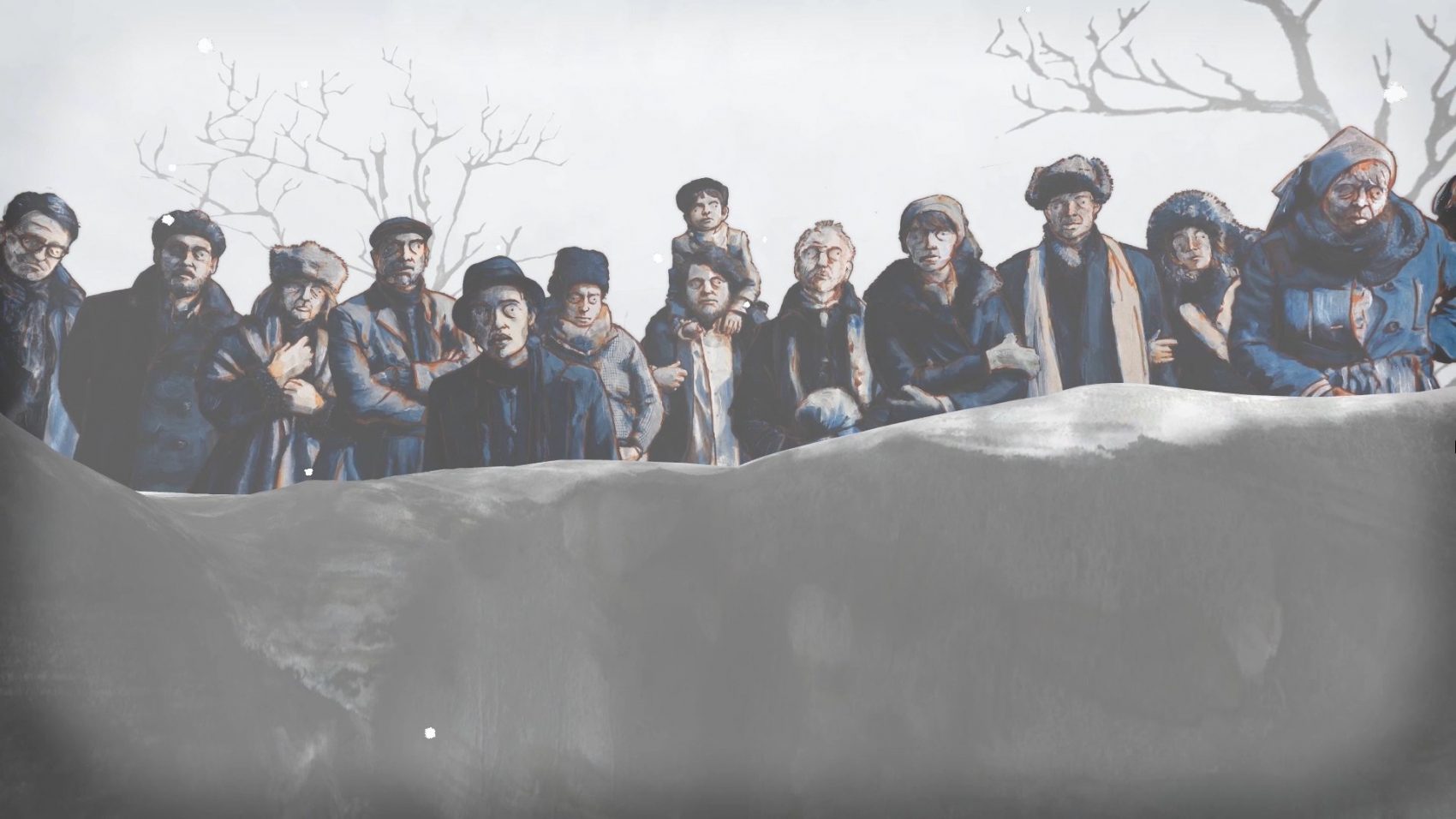 It is freezing cold on the outskirts of town. Yet people gather. I watch them form a row across the horizon. We all wait for something to happen. However, nothing does. We have been assembled to witness an event. To participate in being seen. The spectacle of watching and being watched.
Michelle & Uri Kranot
Dänemark 2017, 14′, Animation, Englisch, Deutschland-Premiere
Produktion: Dansk Tegnefilm
Buch: Michelle and Uri Kranot
Schnitt: Uri Kranot
Musik: Uri Kranot
Ton: Sofie Birch
Beginning their career in animation, Michelle and Uri Kranots' work has expanded beyond the traditional: their art straddles experimental genres and unfamiliar mediums, fusing handmade crafted images and new technologies into contemporary experiences. Their current work continues to test the frontiers of immersive art and moving images. The Kranots first gained recognition with films such as Black Tape, Hollow Land, How Long, Not Long and most recently, the VR film installation Nothing Happens .