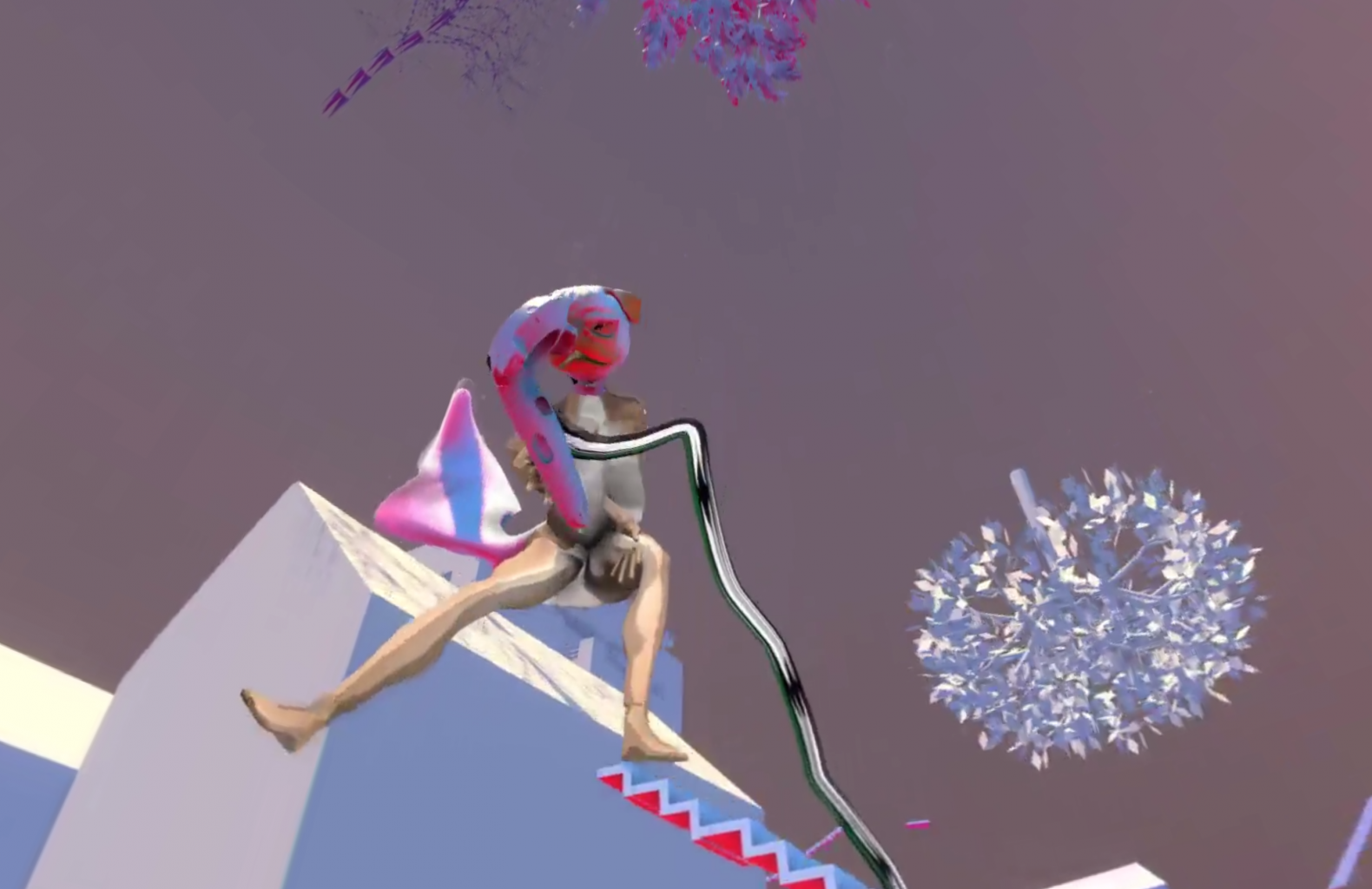 An MC Escher inspired melodrama starring a furry; This Old Dog begins in outer space on top of a car bed with the protagonist, a pug whose nose is made of a singing Mac Demarco. Together, we rapidly approach a flat Earth and then into a house that contains another version of ourselves. The world slowly crumbles after these two versions collide and we are forced to quickly descend into escapism. The new reality we find on the other side is one we can control like Harold and The Purple Crayon.
Joe Beuys
USA 2017, 3'30″, Musikvideo, Englisch, Festival-Premiere
Produktion: Alexander Toporowicz, Sensorium
Bildgestaltung: Joe Beuys
Buch: Joe Beuys
Montage: Will Kanellos, Matthew Neiderhauser
Musik: Mac Demarco
Joe Beuys is an artist, filmmaker, and developer that has been working as a pioneer in the field of VR. Her work mines the surreal and uncanny. This is the first music video she has developed as a commission by Pitchfork and Inception VR for the artist, Mac Demarco. Featured in Dazed, Rolling Stone Magazine, The Fader,  Vice and more. This screening is the festival premiere for the piece.