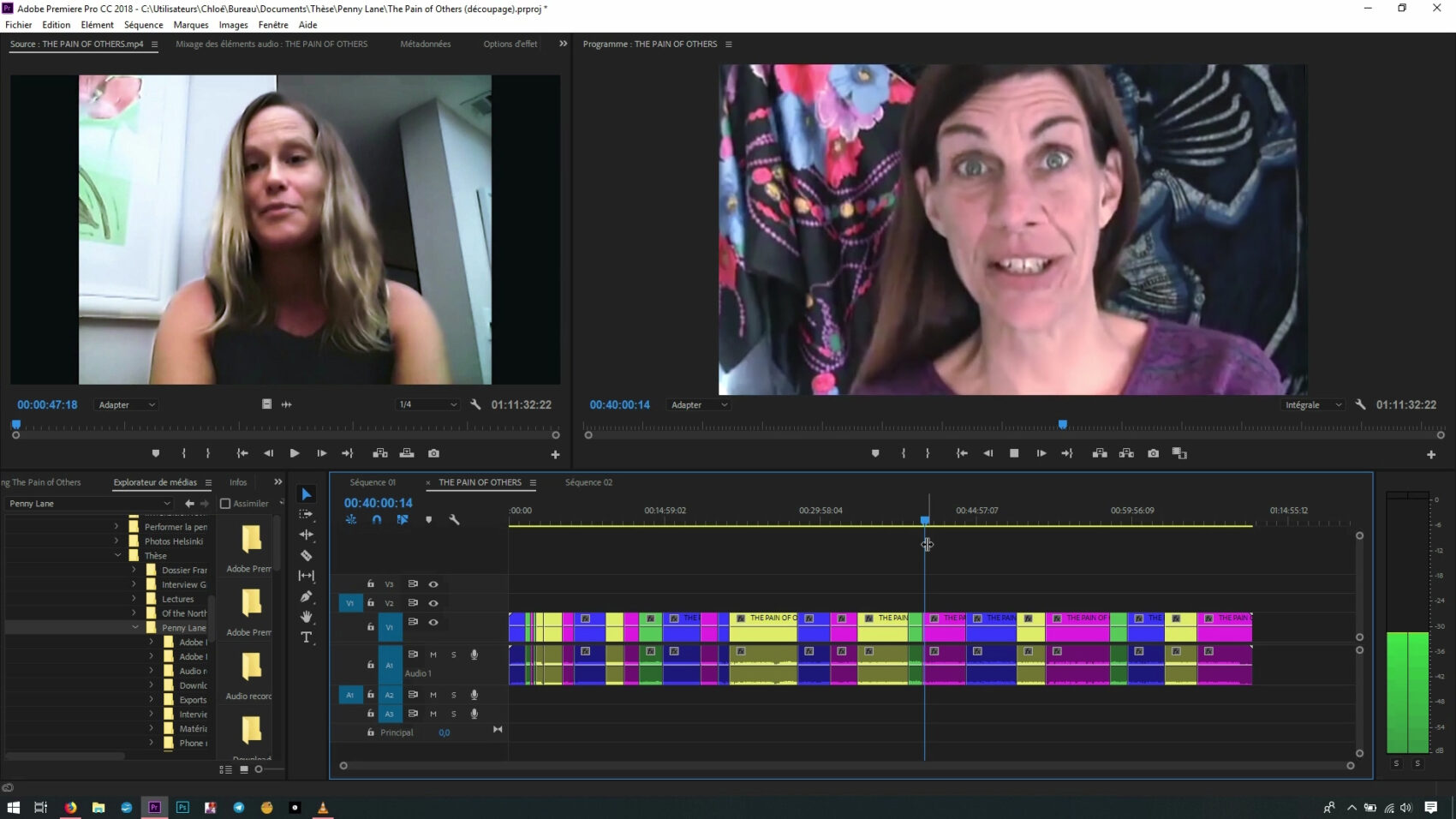 Watching the Pain of Others
Chloé Galibert-Laîné | Frankreich 2019 | 31'30 | Dokumentarfilm | Französisch/Englisch mit englischen UT | Köln-Premiere
New Aesthetic II
In diesem zutiefst persönlichen Videotagebuch versucht eine junge Wissenschaftlerin zu verstehen, was sie an dem Film "The Pain of Others" von Penny Lane so sehr fasziniert. Ein tiefes Abtauchen in die Welt von YouTube und Online-Verschwörungsmythen, das in Frage stellt, was Dokumentarkino nach traditionellem Verständnis ist oder sein sollte.
Screenings/Preise
transmediale
Moscow International Film Festival
EMAF Festival
Corsica.Doc (Best Short Film Award)
Filmographie
Forensickness, 2020
Bottled Songs: The Observer, 2020
Reading // Binging // Benning, 2018
Bottled Songs: My Crush was a Superstar, 2017
Biographie

Chloé Galibert-Laîné is a French researcher and filmmaker, currently preparing a PhD at the Ecole normale supérieure de Paris (SACRe / PSL). Her films are regularly presented at international art and film festivals (IFFRotterdam, FIDMarseille, Ji.hlava IDFF, True/False Festival, transmediale, Images Festival, Ars Electronica Festival, WRO Media Art Biennale, Kasseler Dokfest…).
Alle Filme in diesem Programm