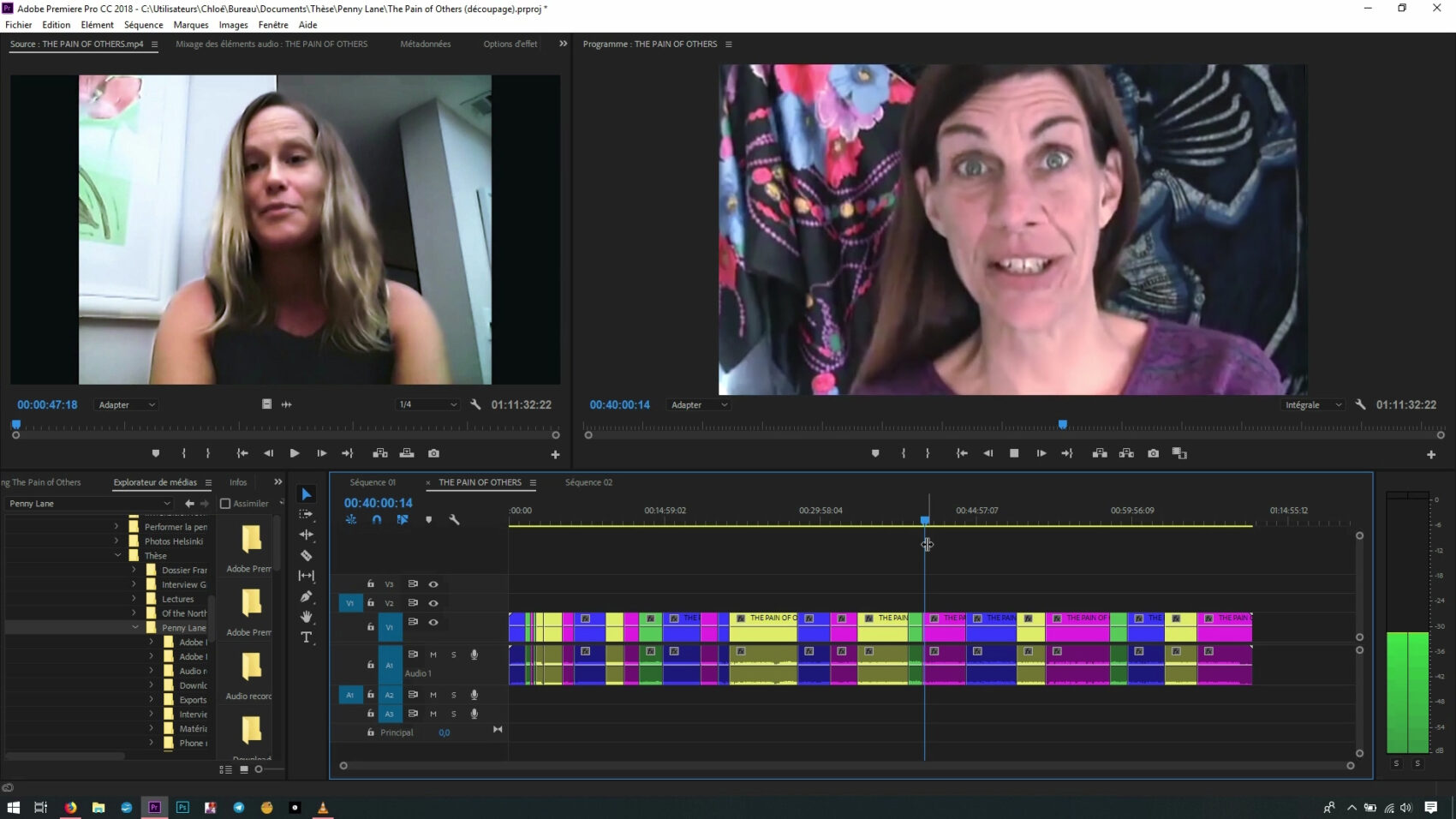 Wat­ching the Pain of Others
Chloé Gali­bert-Laî­né | Frank­reich 2019 | 31'30 | Doku­men­tar­film | Französisch/Englisch mit eng­li­schen UT | Köln-Premiere
New Aes­the­tic II
In die­sem zutiefst per­sön­li­chen Video­ta­ge­buch ver­sucht eine jun­ge Wis­sen­schaft­le­rin zu ver­ste­hen, was sie an dem Film "The Pain of Others" von Pen­ny Lane so sehr fas­zi­niert. Ein tie­fes Abtau­chen in die Welt von You­Tube und Online-Ver­schwö­rungs­my­then, das in Fra­ge stellt, was Doku­men­tar­ki­no nach tra­di­tio­nel­lem Ver­ständ­nis ist oder sein sollte.
Screenings/Preise
trans­me­dia­le
Moscow Inter­na­tio­nal Film Festival
EMAF Festival
Corsica.Doc (Best Short Film Award)
Fil­mo­gra­phie
Foren­sick­ness, 2020
Bot­t­led Songs: The Obser­ver, 2020
Rea­ding // Bin­ging // Ben­ning, 2018
Bot­t­led Songs: My Crush was a Super­star, 2017
Bio­gra­phie

Chloé Gali­bert-Laî­né is a French rese­ar­cher and film­ma­ker, curr­ent­ly pre­pa­ring a PhD at the Eco­le nor­ma­le supé­ri­eu­re de Paris (SACRe / PSL). Her films are regu­lar­ly pre­sen­ted at inter­na­tio­nal art and film fes­ti­vals (IFFRot­ter­dam, FID­Mar­seil­le, Ji.hlava IDFF, True/False Fes­ti­val, trans­me­dia­le, Images Fes­ti­val, Ars Elec­tro­ni­ca Fes­ti­val, WRO Media Art Bien­na­le, Kas­se­ler Dokfest…).
Alle Fil­me in die­sem Programm