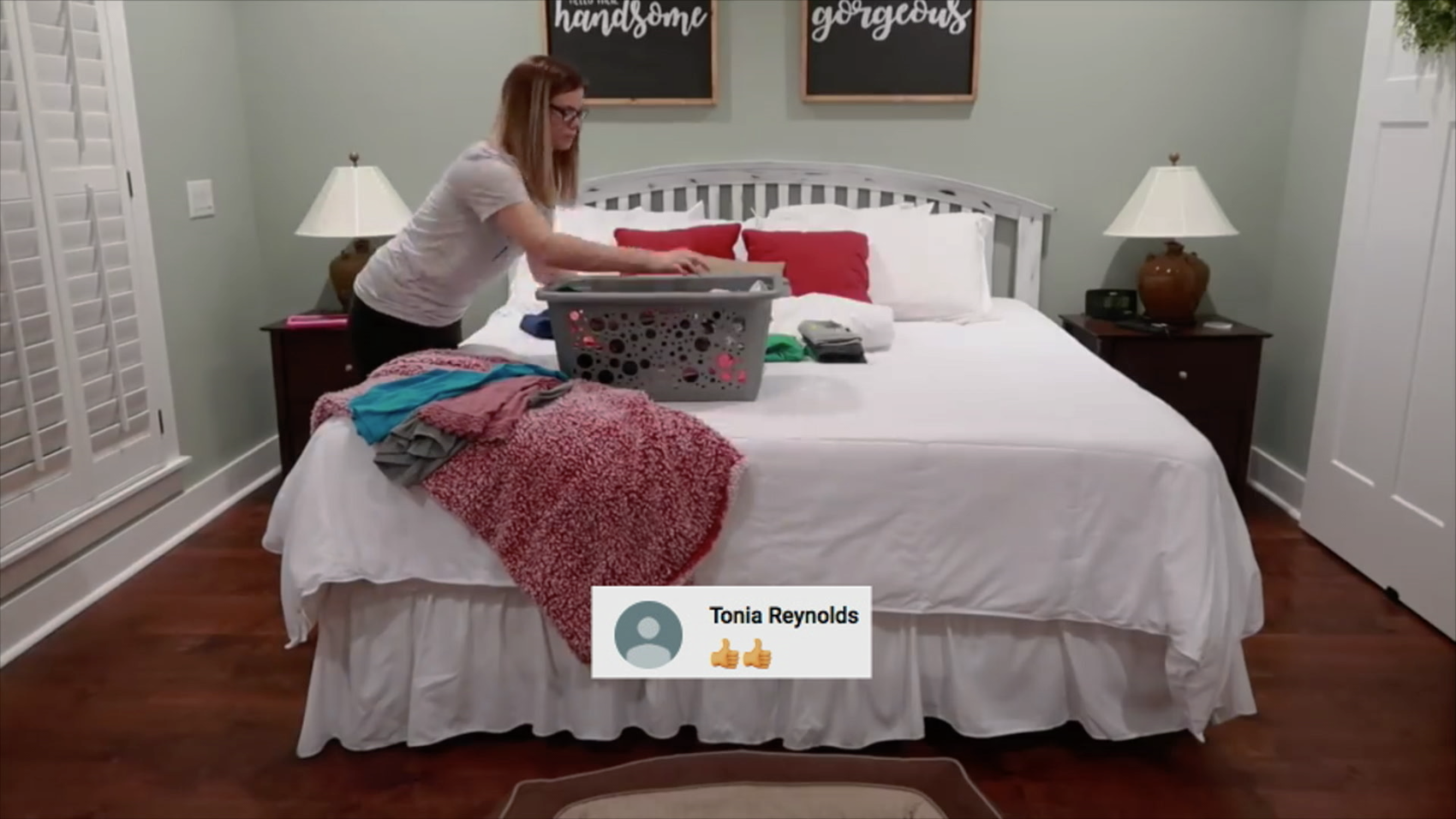 Clean with Me (After Dark)
Gabrie­le Stem­mer | France 2019 | 21′ | Docu­men­ta­ry | Eng­lish with eng­lisch sub­tit­les | Ger­man premiere
New Aes­the­tic I
On You­Tube, hundreds of women are film­ing them­sel­ves clea­ning their homes.
Film details
Editing: Gabri­el­le Stemmer
Sound: Emma Zimny
Pro­duc­tion: Eliott Khayat
Screenings/Awards
Cler­mont Film Fes­ti­val (Spe­cial Jury Pri­ze)
Lil­le Inter­na­tio­nal Film Fes­ti­val (2nd Natio­nal Pri­ze)
Cil­ect Pri­ze 2020
Con­cor­to Film Fes­ti­val (Young Jury Award)
Fil­mo­gra­phie:
The Test, 2020
Bio­gra­phie

After a master's degree in lite­ra­tu­re, Gabri­el­le Stem­mer stu­di­ed the art of editing at la Fémis. She cho­se to take advan­ta­ge of her stran­ge addic­tion to Clean With Me vide­os in order to com­po­se her gra­dua­ti­on film.
All films from this program