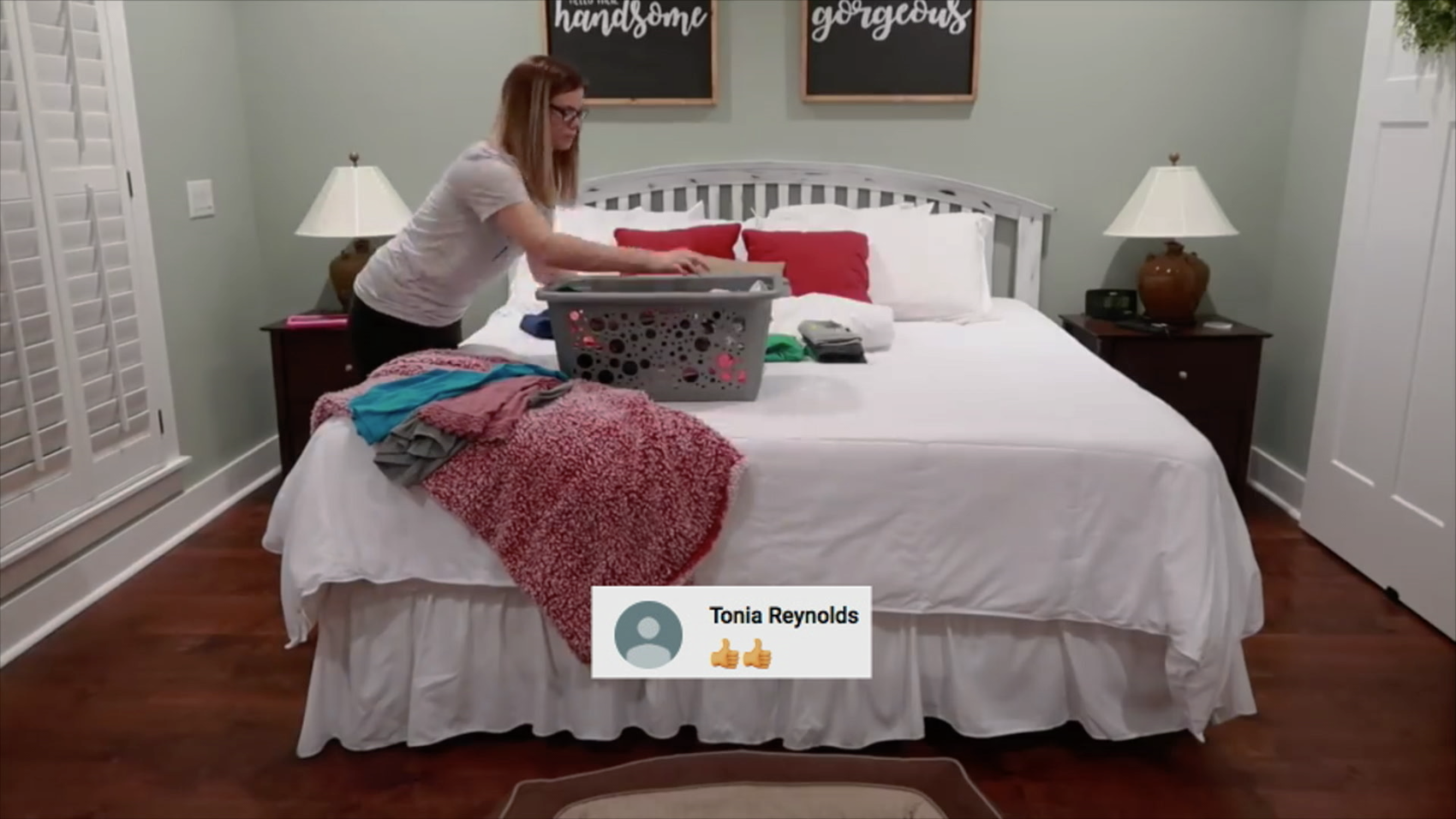 Clean with Me (After Dark)
Gabriele Stemmer | France 2019 | 21′ | Documentary | English with englisch subtitles | German premiere
New Aesthetic I
On YouTube, hundreds of women are filming themselves cleaning their homes.
Film details
Editing: Gabrielle Stemmer
Sound: Emma Zimny
Production: Eliott Khayat
Screenings/Awards
Clermont Film Festival (Special Jury Prize)
Lille International Film Festival (2nd National Prize)
Cilect Prize 2020
Concorto Film Festival (Young Jury Award)
Filmographie:
The Test, 2020
Biographie

After a master's degree in literature, Gabrielle Stemmer studied the art of editing at la Fémis. She chose to take advantage of her strange addiction to Clean With Me videos in order to compose her graduation film.
All films from this program